This page includes posts archived from my old business site: Excellence in e-Education (xlents.com). This series of posts relates to the 2011-12 webinar series that I ran for a group of clients.
---
April 16, 2012
Webinar: Measuring Student Satisfaction with Online Learning
Description: To date there is only one nationally-normed, student satisfaction survey that is aimed specifically at online learners. We'll take a look at the valuable information that can be gained from gathering satisfaction data from your online learners and how you can get improvements over time in the levels of satisfaction.
We're going to try something different (again) with this final webinar. Let's call it an "Asynchronous Webinar." I've recorded it in advance so that you can watch it when time allows. Please ask your questions or otherwise provide your feedback through the comments section of this post. I will reply to your comment postings.
One of my great frustrations with the webinar format is the overall lack of interaction. Usually there are a few comments and questions posed during the live session, but it seems that there is a general lack of feedback from the audience. Pretty sure that's on the webinar presenter/organizer (me) for not finding ways to engage the audience more fully. Lesson learned.
Finally, as I near the end of business for Excellence in e-Education, I will be making all 12 of the webinar recordings available for your use through a single landing page. Look for that very soon.
Here are the resources used in this final session:
Noel-Levitz Priorities Survey for Online Learners (PSOL)
Barry's Online Student Satisfaction blog (posts using data from my former college)
Screenshots of various charts of student data gathered over the years.
---
March 27, 2012
Webinar: Effective Practices for New Online Student Orientation, Student e-Services, and Professional Development

** New Online Student Orientation
** Student e-services
** Professional Development
Description: Three main recommendations came out of the CCRC reports on online student success rates in Washington and Virginia. These reports stressed the importance of a required orientation for new online students, high levels of student support services, and robust professional development opportunities for online faculty. We'll look at effective practices in each of these areas.
---
March 6, 2012
Inverted Webinar: Online Developmental Education
Offering developmental education courses (also referred to as pre-college or remedial courses) via online delivery has been controversial for as long as memory serves. "You just can't possibly do it!" is a familiar statement from the naysayers.
Believe it or not, there are people who are doing it and doing it well. One of those doing it well is our guest presenter, Donna Gaudet of Scottsdale CC. Donna teaches online pre-college math courses. I have also included content in the webinar from Kirsi Halonen from Lake Superior College. Kirsi has been teaching online developmental writing courses for many years.
This online seminar is our first try at what can be called an "Inverted Webinar" (or "flipped").  The purposes of an inverted webinar are to allow people to absorb the content in advance and at their own convenience, and then to have a more interactive, conversational live session.
Recorded webinar: Effective Practices in the Online Delivery of Developmental Education. (view Part One here)
The live session was held on Tuesday, 3/6/2012 at 1:30 PM central time.
Recording of the live session (view Part Two here) 
To kick off the live session, we will start with a couple additional resources or points of view regarding online developmental courses, and then look to the audience members for input, including, but not limited to the following:
a)  your questions about the content provided
b)  stories about your efforts to develop and/or teach online developmental courses at your college
c)  your data about student performance in these courses
d)  your ideas for improving the online delivery for these courses
e)  etc, etc.
Here are links to three things used in the presentation (all are included in the webinar recording):
Barry's intro slides, including online developmental courses data and practices from Lake Superior College
Donna's Prezi: Teaching Pre-College Math Online:
Donna's Google Site for Developmental Math Online:
A couple of the other resources we looked at for this webinar include:
---
February 7, 2012
Webinar: Student Preparedness for Online Learning
On 2/7/2012, another Excellence in e-Education webinar was offered. The title was "Student Preparedness for Online Learning" and the guest presenter was Melissa Miszkiewicz from Buffalo State College. Melissa is one of the co-creators of the Online Learning Readiness Survey (OLRS) (20 pg. PDF).
Here is the video archive of the recorded webcast. (about 50 minutes)
I gave an example of the type of readiness quizzes that you can readily find all over the web; this one a page posted by an individual faculty member: http://ecourse.sl.on.ca/DLalonde/faqs.htm
This example was not chosen because it is particularly good or bad, but because it is representative of the many different items from many different sources (individual faculty, departments, colleges, consortia, etc.) that try to get at the question of readiness. The vast majority of these have had no validity testing or any other kind of testing or verification.
Other examples (just look around, you'll find a bazillion other examples):
At the other end of the spectrum is the tool that is most likely the big dog in this space, SmarterMeasure (formerly READI). In particular, we looked at some of their data from the 2011 Online Student Readiness Report. Overall, this appears to be a fine tool. I tested it at my former college but decided against adopting it for various reasons. The one area now that I find most questionable is the section dealing with learning styles. More on that at another time.
The OLRS is still under development but has already gone through more validity testing than most of the other measures that I am aware of. They worked directly with students while performing their item analysis and this led to a great deal of revision in the questions/statements in the survey. They worked very hard at making sure that students read the questions and understand them to mean what the researchers intended them to mean. This is a shortcoming of most surveys developed unless they go through a rigorous testing process.
The OLRS developed into two primary scales (or sub-scales, as they call them): Learner Characteristics and Technology Capabilities. The Technology Capabilities are then further broken down into four ICT (Information and Communications Technology) factors:
Relationship to ICT
Access to ICT
Skill with ICT
Use of ICT
The OLRS is free to use although an MOU with the developers is needed. Contact Melissa for more information.
In closing, one of the main reasons that I am such a fan of the work that Melissa and her colleagues are doing is because it is a project being run internally by people in higher ed, for the benefit of others in higher ed. We need a lot more of that.
---
January 17, 2012
Webinar: Texting w/Students in Higher Ed
This webinar was the sixth webinar in the 10-session schedule for the 2011-12 academic year. I was very pleased to have three experts in the field join me for this presentation. Guests included: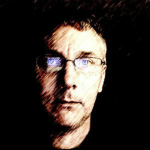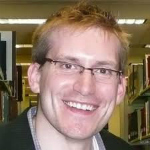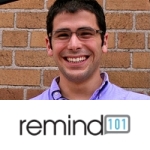 Todd McCann Jason Rhode Brett Kopf
Description: Short Message Service (SMS), commonly referred to as text messaging, is the preferred means of communication for a majority of traditional-age college students, and rapidly becoming more popular with older students as well. Many educators don't want to send and receive text messages with students, primarily due to privacy concerns or technology concerns. In this session you'll learn how you can do it safely, easily, and for free. You'll also learn WHY you should be doing this.
Here is the link to the complete webinar archive.
Below are links to many resources used during the webinar.
1) 1st infographic on pervasiveness of text messaging: http://www.mbaonline.com/planet-text/
2) 2nd infographic on texting: http://cellphones.org/blog/facts-about-text-messaging
3) Remind 101 site for safe texting w/students: http://remind101.com
4) Video about Remind101 (video geared more for K-12 audience)
---
5) Slides used in webinar regarding features of remind101
---
6) Broadtexter groups for safe texting w/students: http://broadtexter.com
7) Link to my (Barry Dahl's) Broadtexter page – showing embeddable widget and message board.
8) Some naysayer comments were selected from Chronicle article titled "Professor Textblaster (about T. McCann)
9) Slides used in webinar regarding features of Broadtexter
---
10) Jason Rhode's page on using Google Voice for class group texting: http://www.jasonrhode.com/howtosms
11) Jason Rhode's slides from Sloan-C conference presentation (smaller set used for webinar)
---
View more presentations from Jason Rhode
There seems to be a great deal of division about the question of whether this is a good idea. Feel free to share your thoughts in the comments.
---
November-December, 2011
Webinar – Evaluating Online Courses and Faculty Performance
Excellence in e-Education has developed a comprehensive set of documents, processes, and procedures related to the evaluation of online faculty performance. This information is available to be shared with clients through webinars or on-site workshops.
Description:  In this two-part webinar, we will examine two aspects of online faculty evaluation: Part one deals with the end-of-term course evaluation completed by online students. We'll look at good practices for administering the end-of-term evaluations, including strategies for increasing submission rates. Part 1 is Thursday, Nov. 29 at 11:00 AM central.
A sample end-of-course evaluation instrument for online courses will be shared with participants.
Most schools that offer online learning have not developed the tools and expertise needed to evaluate the quality of online instruction. In the second part of this two-part webinar, we'll examine the administrative evaluation of online faculty performance. Attendance at part one of this series is not required for part two. Part 2 is Thursday, Dec. 6 at 11:00 AM central.
For those registering for part 2 prior to December 6 – you will also receive the URL to the archived video of part 1. You will have access to both archived webinars for 2 years.
A sample faculty evaluation rubric will be shared with participants.
The comprehensive plan consists of the following:
Discussion of the three major components of e-Learning quality:

quality of learning (through assessment)
quality of teaching (through performance evaluations)
quality of course design (through QM or similar design standards)

Setting Expectations for Online Faculty Performance
Components of a Comprehensive Online Faculty Evaluation
Formative (mid-term) and Summative (end-of-term) Student Evaluations of Online Courses and Faculty
Pre-evaluation Worksheet for Administrative Evaluation of Online Faculty Performance (shared with webinar participants – not currently posted publicly)
Evaluation Rubric for Administrative Evaluation of Online Teaching
Contact Barry
for more information if you are looking for assistance in developing your own comprehensive plan for evaluating online faculty performance, including online teaching. Here are a couple of links with additional information about evaluations and research studies in these areas:
---
November 16, 2011
Free Webinar on Digital Storytelling
In addition to the regular lineup of 10 webinars for subscribers – this will be the second add-on for the 2011-12 academic years series. I'm making this webinar free to the first 100 registrants as a way of demonstrating the quality of the webinars in the Excellence in e-Education offerings. No catch. No obligation. (CC Flickr photo above from cogdog)
Bryan Alexander will join me to discuss the various uses of digital storytelling (DS) in educational settings. In my opinion, DS is one of the hottest topics in educational technology and something that can be embraced by faculty, students, and staff at any educational institution at any level.
Title: Digital Storytelling in Education – methods and tools which work in today's economy
Description: How can we use digital storytelling for teaching and learning – and why should we?  In this one hour webinar, Barry Dahl and Bryan Alexander introduce digital storytelling for education.  We explore the classic model, outlining its educational uses, including assessment and support aspect.  We then add on new digital storytelling methods, including Web 2.0 and gaming.
As Bryan explains at the Facebook page for his new book: "This book surveys the many ways of telling stories with digital technology, including blogging, gaming, social media, podcasts, and Web video."
"People have been creating digital stories since before the Web began, but only recently have so many powerful mediums for sharing these stories become available to the general population. Today's digital storytelling is not just for tech-savvy individuals; anyone with a desire to express their creativity can learn to use modern technology to share their experiences."
"Digital storytelling uses new media tools and platforms to tell stories. The second wave of digital storytelling started in the 1990s with the rise of popular video production, then progressed in the new century to encompass newer, social media technologies. The New Digital Storytelling: Creating Narratives with New Media is the first book that gathers these new, old, and emergent practices in one place, and provides a historical context for these methods."
Please join us.
Feel free to view, enjoy, share, and learn about Digital Storytelling from Bryan Alexander in this webinar that was recorded on Nov. 16, 2011.
Approx. 53 minutes.
---
November 1, 2011
Online Course Completion Rates: What are the expectations, and why?
This first post is intended to mainly share all the links used in the webinar. I'll write additional posts that explore some of the topics in more depth.
During the first section, I pointed to several of the many news articles that bemoan the lower success/completion/retention rates for online courses when compared to F2F courses. For example:
Chronicle – Community College Students Perform Worse Online than Face to Face – 7/18/2011
Inside Higher ed: Online and Incomplete – 7/19/2011
California Watch – Online community college students more likely to fail, withdraw – 7/20/2011
All of which were based on the CCRC report: Online and Hybrid Course Enrollment and Performance in Washington State Community and Technical Colleges – March 2011
One of my favorite hobbies is now reading the numerous comments on articles such as these that espouse all the reasons why the online-learning-naysayers think that we are ruining the country. For example:
Chronicle:  Why Are So Many Students Still Failing Online? – 5/22/2011 (This feels to me like it would have been written about 10 years ago, based on the naivete of online learning).
So many comments to choose from, but this one caught my eye. Chemistry-guy says (this is pure poetry):
Online education will be big in America, because that's what we do:  we take sublime and beautiful European classics and turn them into pablum.  We took Belgian ales and made Miller Lite, we turned Neapolitan pizza into Dominoes, The Mini became the Ford Flex Super Wagon, Pasta became Spaghetti O's, and fresh French baguettes became Wonder bread.
We'll do the same with school, because that's what we do.
Although not only about online courses, see the San Fran Chronicle: High cost of first-year community college dropouts
That article linked above is based on this AIR report: The hidden cost of community colleges
Which then prompted this response which is worth your time to read (excerpted below): Bill Gates Goes to Community College

"If anything is hidden, it's not the costs of students dropping out of community college, but the powerful political influence guiding the conclusions of this report: while the SF Chronicle describes AIR as "non-partisan," the reporter neglects to mention the study was funded by the Bill and Melinda Gates Foundation which has poured millions upon millions of dollars to diminish the importance of out-of-school factors (like poverty), and impose just the sort of corporate style rewards Schneider acclaims (as prominent scholar Diane Ravitch demonstrates at length in The Death and Life of the Great American School System and reporter Joanne Barkan documents in "Got Dough? How Billionaires Rule Our Schools".)   And thus, this SF Chronicle article is essentially a press release by the Gates Foundation, hidden under the veneer of objective research, and objective reporting."
Some of the available data from college websites:
I mentioned an article from 2002 from David P. Diaz that sums up very nicely one of the perspectives that is too quickly lost in this discussion about drop rates for online students:
"If online students typically possess characteristics that research has linked with academic success (e.g., older age and more academic experience), why are they less successful in terms of persisting in a class for the full term? One possible answer is that we may have mistakenly defined "drop rate" as a characteristic synonymous with "academic non-success." However, I believe that many online students who drop a class may do so because it is the right thing to do. In other words, because of the requirements of school, work, and/or family life in general, students can benefit more from a class if they take it when they have enough time to apply themselves to the class work. Thus, by dropping the class, they may be making a mature, well-informed decision that is consistent with a learner with significant academic and life experience. This explanation would be consistent with their demographics while calling into question the idea that these students are academically unsuccessful or possess inferior academic abilities. In fact, a case could be made that many of the students who earn "D" and "F" grades would be better served by dropping a class. By doing so at the appropriate time, some might increase the likelihood of a successful academic career. For example, they would obviate the need to retake a course immediately, and dropping the class would not adversely affect their GPA, perhaps helping them to avoid academic probation."
'Til next time.
---
October 18, 2011
Fair Use in Education
Now that it is over – here is the archived version (1 hr, 5 min.) http://goo.gl/TTRMS
Description: Join us for an in-depth look at the copyright concept of Fair Use and how it applies in education. Author
and Professor Patricia Aufderheide from the Center for Social Media at American University will be our special guest speaker. Pat is the co-author of the book: Reclaiming Fair Use: How to Put the Balance Back in Copyright. We will include time for questions and answers as well.
Pat also penned a recent column in the Chronicle of Higher Education titled The Common Sense of the Fair Use Doctrine. Here are a couple of excerpts:
Don't mix up fair use and educational exemptions. Teachers and scholars have significant rights within copyright law, but they are limited to mostly traditional educational settings. As both students' and professors' work moves outside the classroom, whether in a video posted on YouTube or a slide presentation on SlideShare, they'll need to employ their fair-use rights to participate in 21st-century education.
Don't confuse fair use with the open-source movement or Creative Commons. The open-access movement works to expand the amount of material available on either a copyright-free or a copyright-light basis, such as a Creative Commons license. The impulse to share scholarly research more freely is an admirable impulse for any creator who wants to do so. Fair use, however, focuses on a different issue—specifically, when new creators and researchers want to use work that its creators do not want to give away. It permits unauthorized use of material that is normally closely guarded. It keeps copyright holders from becoming private censors of future culture by denying access to building blocks of new work.
This is your opportunity to learn about Fair Use from a leading expert in the field. In addition, we'll hold a random drawing to give away copies of her new book to at least ten lucky participants.
Register today!! Only 50 spots left. Schools that are subscribers for the annual webinar series do NOT need to register again for this session – you're already in!
(NOTE: current series subscribers will be in a drawing for 5 copies of Pat's book. Other attendees who register for this free event will be entered in a separate drawing for 5 copies of this important book.)
---
September 13, 2011
Webinar: Four Tools for Holding Online Office Hours
Webinar video archive:  http://goo.gl/jdVXZ
Description: Faculty who teach online typically need to make themselves available to their students via online office hours. How office hours are held for students at a distance is sometimes a matter of choice, and other times a matter of college policy. In this webinar, we'll look at four different web-based tools that enable faculty to connect electronically with students in a one-to-one or a one-to-many real-time environment. All of these tools are free to use and do not require students to create accounts in order to connect.
---
Posted: March 21, 2011
Free Webinar – Setting Expectations for e-Education
Are your college faculty and the administration on the same page about what is expected of online faculty? Do online students know what the college expects from them when they register for an online course? What about the other way around? Do students and faculty have clear expectations of what they can expect from the college?
Have you clearly defined the following items?
What the college expects from online students.
What online students should expect from your college.
What the college expects from online faculty members.
What the online faculty should expect from the college.
An important part of improving the quality of online education offerings within higher education is the process of setting clear expectations for online students, online faculty, and the college administration. During this webinar we will examine some of the consequences that you might incur if you haven't set clear expectations. Additionally, we will look at some examples of the expectations that you can use as the starting point for creating your own institutional list of published expectations.
Without this information being readily available and widely disseminated you can expect ACFUD (angst, confusion, fear, uncertainty, doubt) from any or all parties.
Register for free at Eventbrite. (Registration is now closed)
During the webinar I referenced several different websites where you can find some examples of published expectations for online learners and online faculty. I highlighted sections of each of the following, although none of them represents a truly comprehensive list of expectations (in my opinion).
This first list shows a few examples of clarifying what is expected of online faculty members.
Penn State: Online Instructor Performance Best Practices and Expectations
UMUC: Expectations for Faculty Teaching at UMUC – see PDF for Online Teaching.
Lawrence Tech: LTU Online Faculty Expectations
St. Petersburg: Online Student, Faculty and Staff Expectations and Performance Targets
CCC Online: Policies & Procedures – Faculty Handbook – Evaluation – Faculty Gold
CUNY: Standards for Teaching and Learning in an Online Course
When it comes to shaping student expectations, many schools go no further than the basic online orientations or some sort of readiness quiz ("Is online learning right for you!?!")  Here are a few examples of colleges and universities where they outline some expectations for online students:
Lawrence Tech:  Taking Responsibility for Online Learning
St. Petersburg: Online Student, Faculty and Staff Expectations and Performance Targets
Univ. of South Carolina:  Expectations for Online Students
Goodwin College:  Student Expectations
One of the services provided by Excellence in e-Education is helping a college draft a comprehensive set of online teaching and learning expectations, including:
What the college expects from online faculty members. (etc., see list above)
Contact Barry Dahl for more information.